OUR SERVICES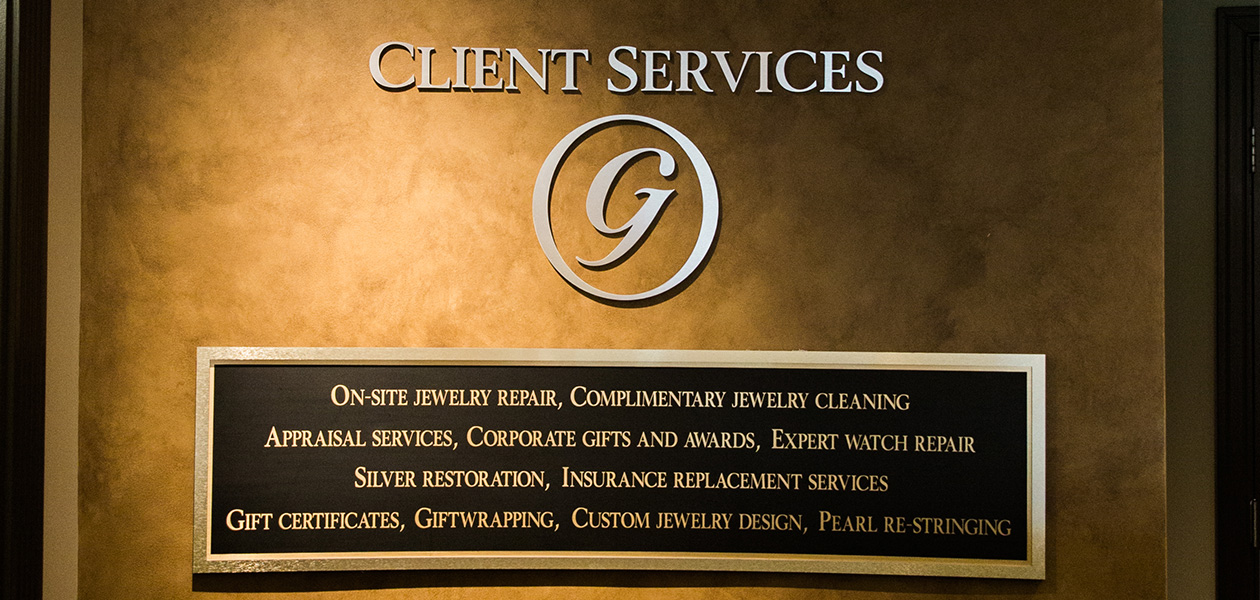 We are delighted that you have decided to visit Alvin Goldfarb Jeweler! In our store, you will find the finest collection of jewelry and timepieces available in the Northwest. We search the world to bring you the very best. We are aware a gift from Alvin Goldfarb Jeweler is an intimate expression of love, and we take great pride in celebrating special occasions with you. Enjoy your visit to our website, and we invite you to visit one of our stores where we can personally welcome you!
Complimentary Cleaning and Jewelry Inspection
Free inspection – right here in our store. Our sales staff and onsite jewelers will inspect your pieces to make sure your prongs are secure, stones are tight, and jewelry is in good condition.
Free cleaning – make your jewelry look new! A free professional cleaning includes polishing, ultrasonic and steam cleaning. No matter how you clean it yourself, your jewelry will never look as shiny or sparkle as much, than when it comes out of our workshop.
What if we find something beyond mere cleaning?
Jewelry is not indestructible; our knowledgeable staff will tell you if something is in need of repair. Over time prongs can wear or break, stones can loosen, and metal can become thin and crack.
Rolex Watch Servicing
You may use the global network of Rolex-trained watchmakers to service your Rolex through Alvin Goldfarb Jeweler. Your Rolex has a two-year service guarantee after a full service. Visit our Servicing Your Rolex page for additional information.
Appraisals
When you need to know the value of your jewelry you can count on Alvin Goldfarb's Jeweler for impartial, unbiased, fact-based professional appraisals for use in:
Estate Planning and Distribution
Insurance Scheduling
Loss & Damage Claims
Liquidation
Dissolution
Sale of Property