Welcome to Alvin Goldfarb Jeweler
OUR ROLEX SHOWROOM
Since 1980, Alvin Goldfarb Jeweler has served the Bellevue, Washington region as a family-owned business. Our elegant store is the ideal setting for viewing our collection of Rolex watches for men and women. The Alvin Goldfarb Jeweler team includes highly experienced, certified watchmakers who can perform comprehensive service on your Rolex watch, in addition to our knowledgeable staff that can assist you with your watch choices.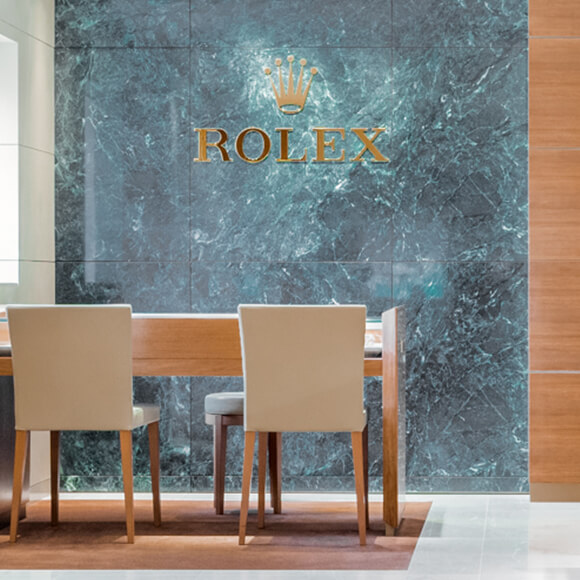 A GALLERY OF LUXURY
Our store exudes an elegance and nobility synonymous with the Rolex brand itself, mirroring this prestigious brand at its pinnacle. Our showroom, with its stunning modern design, provides the ideal setting for discovering the timepiece most suited to you. Our environment is sleek, luxurious, and polished, like the products it houses.
QUALITY ASSURANCE
Our inviting atmosphere houses a large and varied selection of authentic Rolex wristwatches, and allows visitors to experience the grandeur of the brand on a whole new level. As an Official Rolex Jeweler, we offer watch collectors an exquisite inventory of renowned men's and women's wristwatches. We eagerly welcome our clients and strive to provide the highest quality service possible.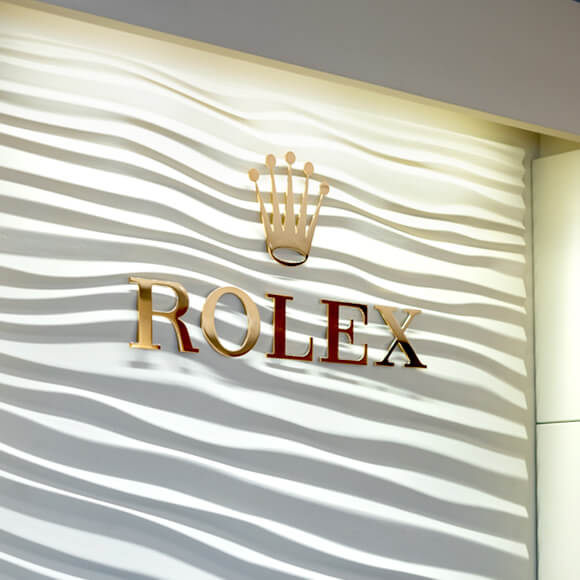 WHERE MEMORIES ARE MADE
Our welcoming store is the ideal setting for viewing our range of Rolex trademark watches for men and women, featuring popular models such as the Lady Datejust, Sea Dweller, and Day-Date lines. In addition, our experienced and enthusiastic staff can assist you with your Rolex watch choices and ensure that your watch is properly maintained by service professionals.